This section features bats which are available in long handle & long blade bats. This year we have added this section based on our customers feedback. Even though vas majority of batsmen use short handle bats but some prefer to use long handle or long blade bats.
The latest addition to CE cricket English Willow bats line. Crafted from grade B English willow with flexible cane handle and thick ripple grip. Engineered for perfect balance and pickup. Great unique bat only available from our store and website. Free Fast Ground Shipping USA - Ships From Atlanta, GA. Oiling and Knocking Service on cricket bats will take additional 5 days with our process using hand knocking with the combination of ball mallet and wooden hammer ballet. Linseed oil is applied initially followed by a light knocking then leaving the bat for 12 hours. There will be 12000 knocks on the bat and will be sealed with a grade A scuff sheet.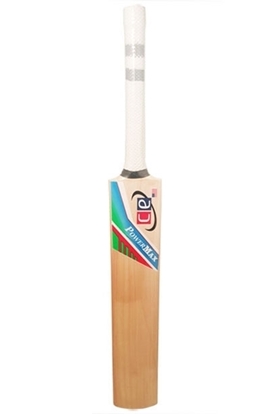 Unleash your true potential on the cricket field with our Power Max Kashmir Willow Cricket Bat by Cricket Equipment USA. Meticulously crafted from high-grade Kashmir willow, this bat is designed for power hitters who demand exceptional performance. Experience precision and power in every stroke, making your game a force to be reckoned with.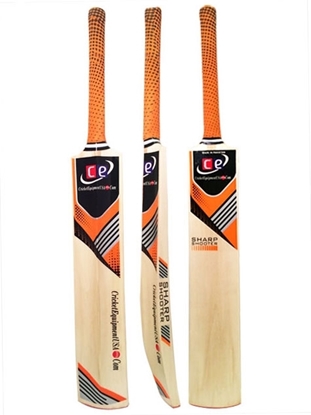 Sharp Shooter bat is lightweight and sports a full cane handle. You can feel the flexibility in the handle when standing in a batting stance and pushing it against the ground. The bat is used for a tennis ball. Please do not buy this bat if you plan to play with a heavy tennis ball.