Atlanta GA - Oct 15, 2015 The popular cricket bat brand

SS

(

Sunridges

) has been added our line of product offerings from our website and store in Atlanta.

SS Sunridges

is a brand out of India and

SS cricket bats

have been used by international cricketers from around the world. Current roster of

Indian players include batsmen

:
Yusuf Pathan
Dinesh Kartik
Manoj Tiwari
Naman Ojha
Wriddhiman Saha
Ambati Rayadu
Bhuvneshwar Kumar
Piyush Chawla
Other International Players Endorsing SS Sunridges Brand
Ravi Bopara (England)
Dinesh Ramdin (West Indies)
Kumara Sangakkara (Sri Lanka)
Luke Ronch (New Zealand)
Thesara Parera (Sri Lanka)
Ashish Bagai (Canada)
Nuwan Kulasekara (Sri Lanka)
Lahiru Thirimanne (Sri Lanka)
Mushfiqur Rahim (Bangladesh)
Hamilton Masakadza (Zimbabwe)
In the past legendary players like Sachin Tendulkar, Saurav Ganguly, Virender Sehwag, V.V.S Laxman, M.S Dhoni , Virat Kholi, Yuvraj Singh & Rohit Sharma have played with cricket bats produced by Sunridges.
SS English Willow Cricket Bats
SS English Willow bats have been added to our English willow bats category, the bats are graded professionally and come in different price ranges. Starting from premium bats like SS Ton Professional to mid range bats (SS Ton Heritage, SS Ton Orange) and economical bats such as SS Ton Magnum. While order these bats for our stock we have requested Sunridges to make them in lighter weight range without compromising in quality. The bats range in weight from 2.7 lbs to 2.11 lbs, giving player more maneuvering power and faster bat speed.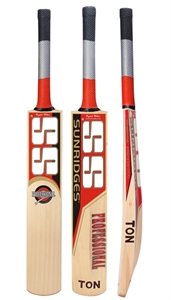 All English willow SS Ton cricket bats come with free full length cover. We believe if you are purchasing high quality bats then they should have a bat cover to protect them from moisture and accidentally damaging the bat while not playing. In case you damage the bat while playing we have also added a cricket bat repair kit, which can be used to fix the playing surface of the bat, the kit includes linseed oil for oiling the bat, sand paper, glue & tape.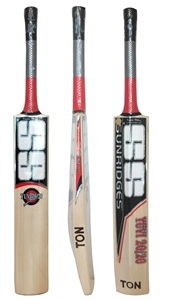 SS Kashmir Willow Kashmir Willow
In addition to English Willow bats we have made a decision to add SS Kashmir willow bats as well, bats like SS Gladiator which are made from premium Kashmir Wilow are available from our website & Store. There are several Kashmir willow bats from SS which are now on display. You can check out these bats here.
Gladiator & Sangakarra Kashmir Willow Bats
SS Cricket Balls
One most recent addition to our cricket balls category is the heavy SS Soft Pro tennis cricket ball, we have these balls in stock in red & lime green colors. These balls are almost as heavy as normal hard cork ball with similar bounce. There is a large number of teams playing with these kind of balls and several tournaments are organized is USA playing with these balls. We are currently shipping out these balls to our customers. Great balls for practicing and for playing in heavy tennis cricket balls.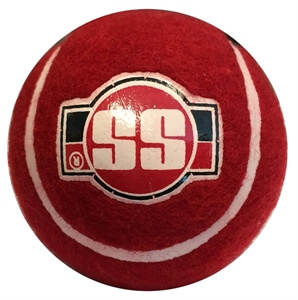 Sunridges Gloves, Leg guards & Wicketkeeping Gear
There are several different kind of leg guards, gloves & wicket keeping equipment has been added as well. The famous light weight Aero Lite series of gloves, batting leg guards, wicket keeping leg guards are available to go with the bats. The lighter and stronger design of gloves provide strong stable grip on the bat. The protection provided on fingers and hand is ultimate to prevent from injuring. It is amazing how much confidence a batsmen gets when he is assured that he cannot get hurt while playing the shots.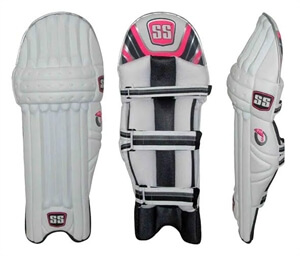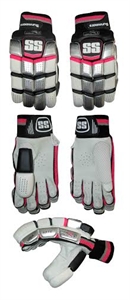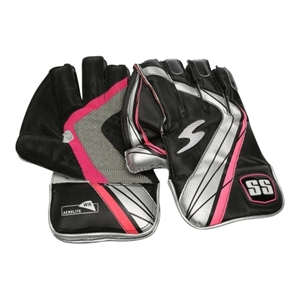 The leg guards are light and strong as well allowing batsman to take runs like if he is not wearing anything, converting singles into doubles can be a competitive edge in a cricket match. There are lots of other cricket items which have been added and you can see all SS products here.
User Experience when Purchasing from Cricket Equipment USA
We are also in the process of keeping our website and store up to date with out stock quantity on hand. Addition of relevant products is being reviewed. We are also taking down the products which are not in stock. Shipping is also fast and we are available to answer any questions you have by phone, email or personally in store during normal business hours. Keep checking our Cricket Supplies Sale section to find exceptional bargains as we are updating that as well.
Once again happy shopping and thanks for being our customer, if you are currently not our customer then sign up here to get 10% off your first order and experience the difference when you purchase from us. Happy Shopping !!!

Best Wishes,
Cricket Equipment USA Team